It has been a busy week, so I haven't had a lot of time to work on projects around the house. I have several art pieces to work on right now, so personal projects will be put aside for a bit. However, I was browsing some older photos recently, and I came across this project. I wasn't blogging at the time, but it is one of my favorite projects. And the best part...it was so simple!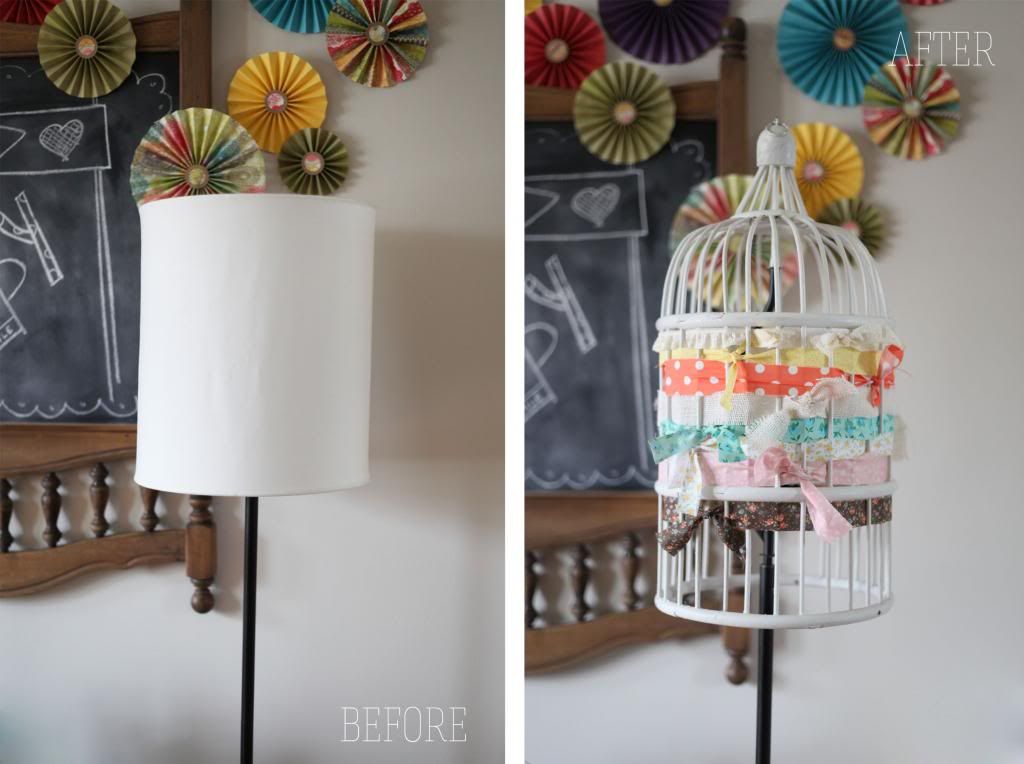 Here is the breakdown: I started with a blah, cheap floor lamp from Target [I think]. The shade was loose and terrible. To replace it I used a super lightweight birdcage I had left over from our wedding decor. I removed the shade, and had to elevate the cage so I painted a pencil white and jammed it in the open metal piece where the shade screwed on. [Note: Some sort of rigging or McGyvering is usually involved in my projects] Luckily it fit perfectly, and I drilled a hole [not all the way through] the inside, top of my birdcage. Next I used scrap lace and fabric to weave in and out of the cage, and ta-da! That is it!
Usually I change things a lot around here, but this has remained since I complete the project in April. I don't see it going anywhere soon! Also, I was noticing some of my favorite projects around the house that I never shared so I might have a new weekly post ahead. Stay tuned!
Happy Sunday!
xoxo,
Katie