I love Fall. It is definitely my favorite time of year. I get so excited about all things Fall [except spiders...I HATE spiders]. But you give me pumpkin spice candles, leaves, boots, and sweaters...all stereotypical Fall things, and I am a happy girl. However, one Fall-ish thing I have never done is make caramel apples. I honestly don't know if I have ever even eaten a caramel apple before this year. I know...don't judge.
I mentioned in
this post
that my sweet husband heard me casually mention that I would like to give making caramel apples a try and brought home the makings. It was not a cart full of items required to make homemade caramel and all that jazz. Nope. It was a package of 5 caramel discs that you wrap around your apples, insert the included stick, and heat in the oven for 5 minutes. Boom. Caramel apples.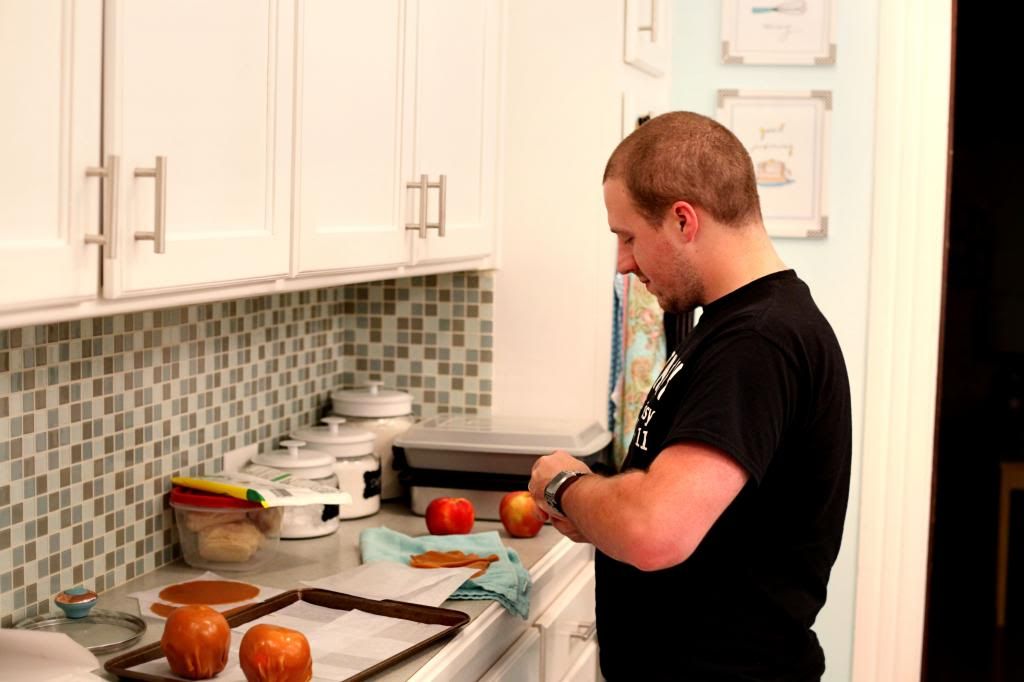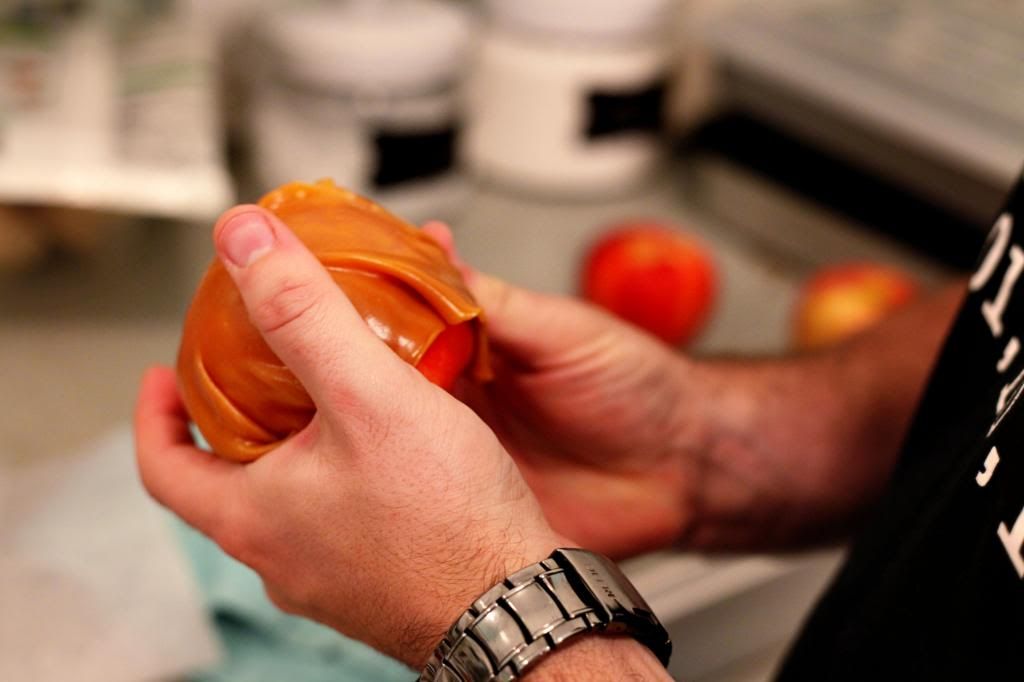 My mister knows me well. I might have big dreams, but committing to making legit caramel apples is not on my to-do list for a Wednesday night when there is a pile of dishes, 4 piles of laundry, and I have been gone for almost a week.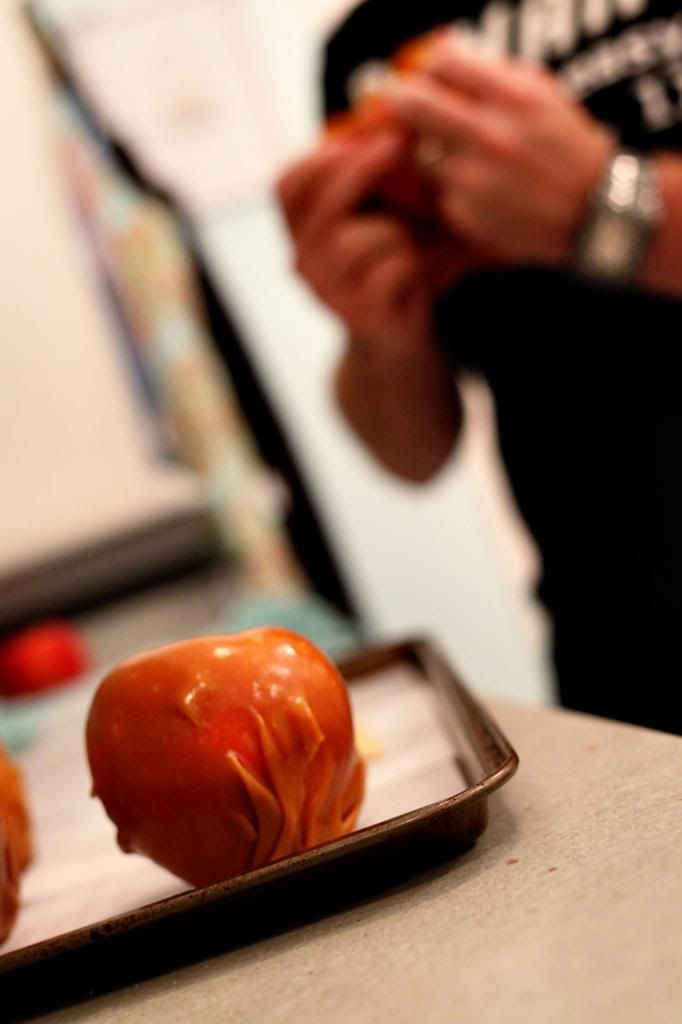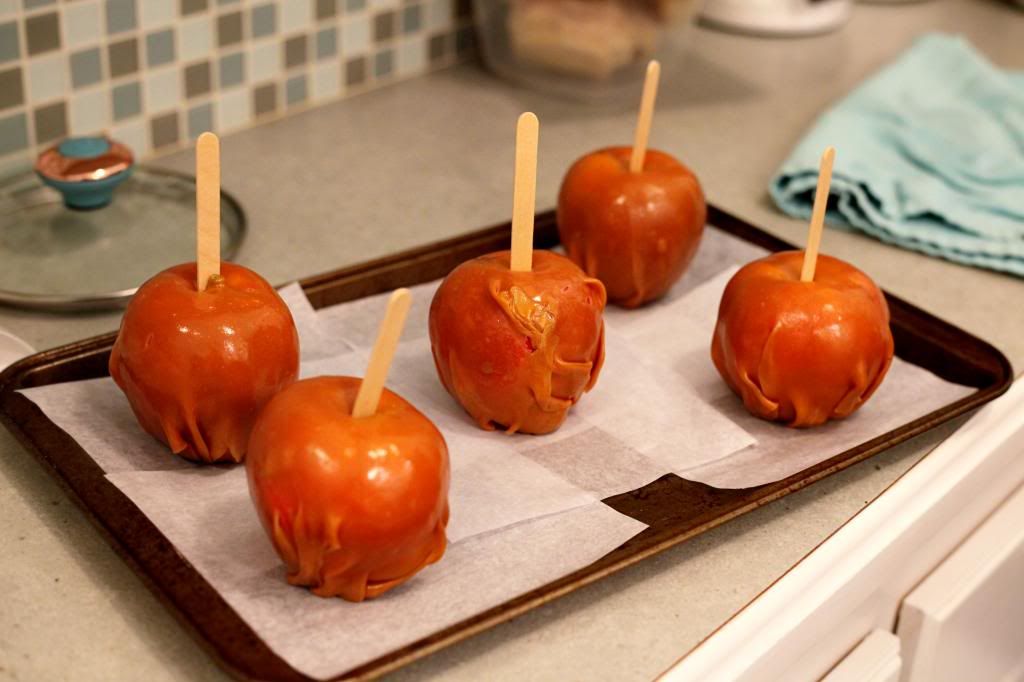 Despite the question of our caramel apples' legitimacy, we enjoyed making them together. It was just the ticket. We don't have a lot of time at home together right now, but he knew I would want us to have this experience together. I love that guy.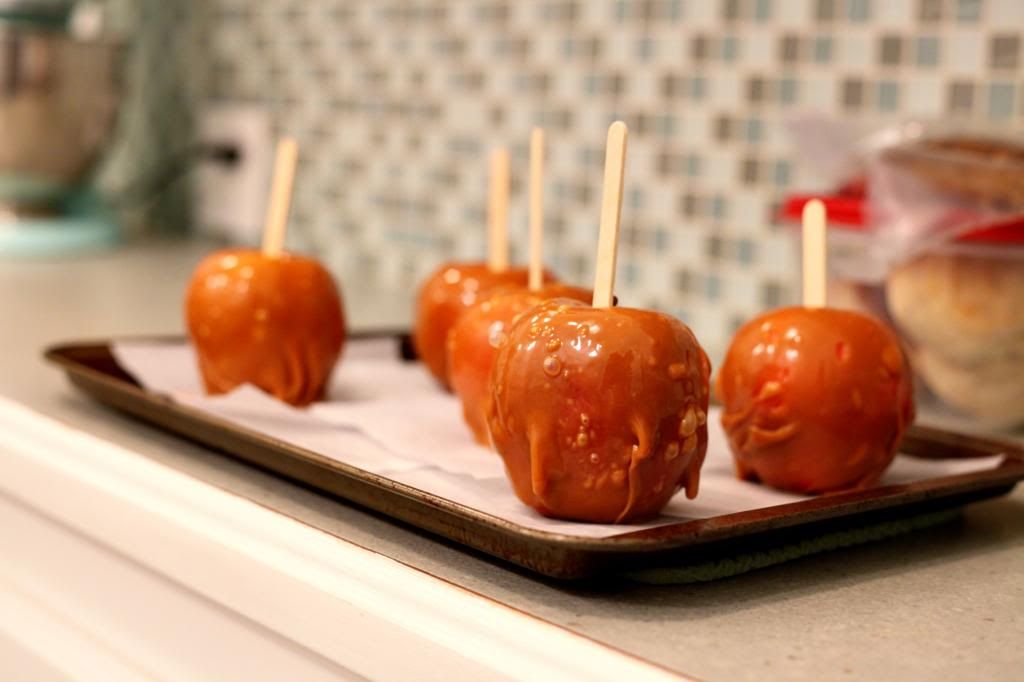 And while we are on the subject of caramel apples...how do people eat these at fairs and public events? I ate one at my house, and I felt like I needed a shower afterwards. It was the stickiest mess ever. I felt a little justified in my avoidance of them until now...though it was delicious, and I am about to have another one.

Feeling grateful for the simple things such as these and linking up with Simple As That.
xoxo,
Katie