Today is the birthday of one of the sweetest women I know, and I am blessed to say that she is my mother-in-law. I am blessed to have such a good relationship with her, and I am so thankful for her.
I had been thinking for weeks about what we could get her for a gift, and I knew she had mentioned wanting to get some tulip bulbs. I also knew that it would be fun for her to pick out the colors she wanted, so the mister decided to just give her money. I am more of a gift giver, not a money giver, but it is his momma. However, I couldn't stand to just stick money in a card.
I had this cute little clip board and notepad that I picked up for her from Michael's earlier. I wish I would have gotten one for myself since I realized when I got home that I had only paid $.75 for it! It worked perfectly for what I had in mind. I gathered the clipboard and notepad, twine, natural "branch" pencil from a previous purchase, the most perfect-for-someone birthday card I have ever found, and some ribbon. I also took the cash that he wanted to insist she use for tulips and made a cute little packet using one of my hand drawn floral designs, some ribbon, and a plastic bag.
Attach the pencil with the twine, stack it all up, tie with a bow...and viola! I thought it turned our pretty darn cute and much more fun than just a card with money in it.
Last night we celebrated a bit with dinner and, of course, cake. She always makes sure that everyone gets a birthday cake for their birthday, and I wanted hers to be extra special. You see, if anyone ever appreciated pretty things as much as I do, it is Sandy. I knew she would appreciate any cake, but if I could spruce it up a little...even better.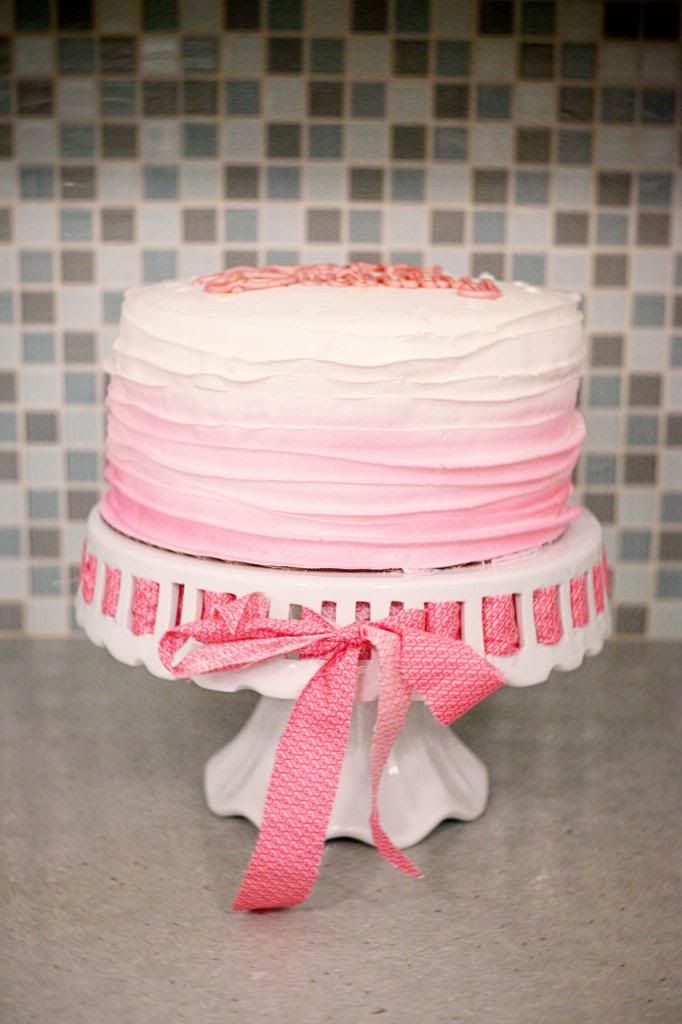 Good news. She loved it.
It was a fun time, and I am so glad we had the dinner. While it was nothing special, I could tell it meant a lot to her. It helped to make her birthday weekend special. We had leftover cake today, and she was tickled over her tulip money. She is a special lady, and I am thankful for her. I hope she felt the love behind these simple gestures. I hope she knows how much she means to us all.
xoxo,
Katie