So today while I was working on about a million things with a million other things on my list and another half a million running around in my mind, I decided I should make a new kind of to-do list. I always have a list a mile long, but I thought I would divide it up into sections. Now I have a list of things I need to get to as soon as possible, things that need to be done but are not urgent, and things I would like to accomplish but only if I have time for it. I am thinking this will come in really handy for me and maybe for you too. That is why I want to share it with you!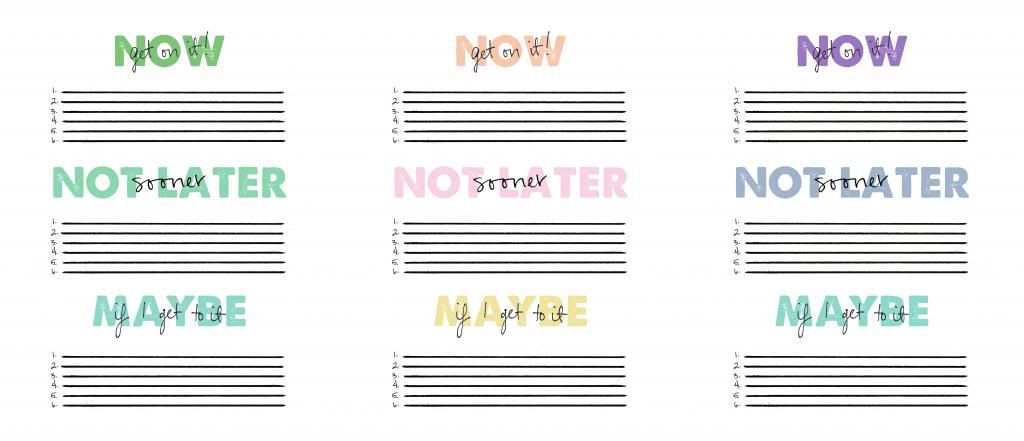 Just click the word below, and the document will open. Select the down arrow on the top left of the screen to download the file and save it for printing. Click and download them all if you like!
I hope this is helpful for you all as well. Let me know if you download. I would love to hear how you are using yours!
xoxo,
Katie