Holy smokes, where did the last [almost] two months go? I would love to say that I have accomplished great things and met goals and feel refreshed and renewed, but instead I worked my butt off, let my house get to an embarrassing state of dirty, and gained 5 pounds. With that said, I have made some positive changes since the new year to my eating habits and exercising...in that I am actually exercising again! Heading back to work came way to quickly for me, so I did not get a lot of things on my list completed. I did, however, manage to do a lot of celebrating with family, spent much needed time with my fabulous mister, and got mentally geared up for the new year. I am not much of a resolution gal, but I do like a fresh start so I am still working on cleaning out closets and purging of unnecessary junk. The problem is I keep getting distracted with yarn and my granny square project. It is an addiction with me. I cannot occasionally crochet. It is all or nothing, baby. But as a result I have nine squares already completed since last Wednesday! That may be nothing to brag about, but I am pumped since I had never even made a granny square until last week. Plus the progress is SO pretty! I think I would almost be satisfied if I just kept a bag of granny squares laying around. I love them!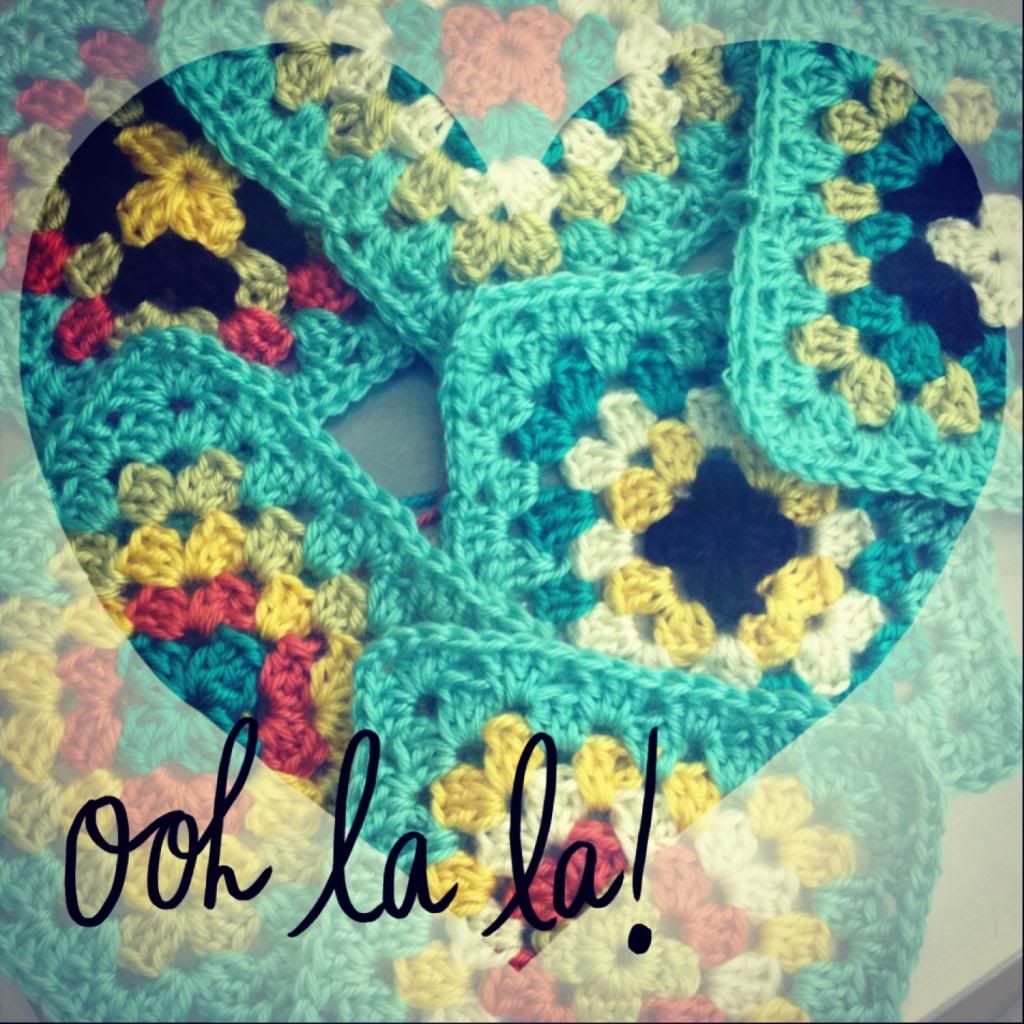 I do have several things that I want to work on around here. I have had so little time for personal projects, that I can hardly wait to get started. But at the same time I cannot happily work in a messy space, and...well, let's just say I have some organizing to do. When I do get to that point I want to:
finish up my granny square blanket/throw project [not really sure exactly where it is going]
make Georgie a table cloth for her little table [complete with crocheted edge]
add some glitter or sequins to my bargain wooden hangers
work on more prints and send out some samples
make some springy garland
revamp my gallery wall
I am sure there a ton of other projects that I will think of before I even get started with these, but right now I am working like mad on my 2013 photo book because I have a $20 off coupon! Only a handful of pages to go!
xoxo,
Katie