I feel I should start with a disclaimer that I am not much of a cook. I have a very small rotation of meals that I can make consistently, and they involve a lot of dumping, stirring, and serving. Nothing gets too complicated around here. Many of my seasonings come out of packets, and in this example the biscuits come out of cans. But don't let that deter you because these are the bomb.com. Unless you are a health nut or committed to a diet, because this ain't no weight watchers' recipe, folks.
This recipe is so insanely easy. The basics came from two different recipes from Pilsbury, but I combined and adjusted them to make a smaller batch using just one can of biscuits. This recipe makes 8 good sized muffins (1 biscuit=1 muffin), and they reheat just fine for a Sunday morning before church.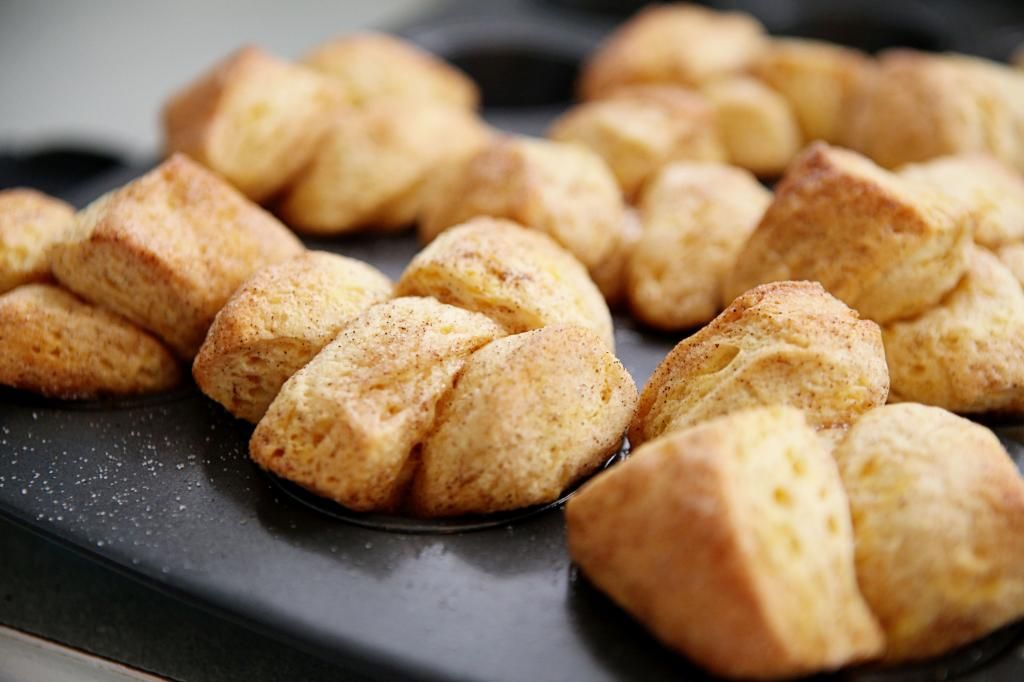 Monkey Bread Muffins
One 16.3 oz can biscuits (I use honey butter)
1/4 c. granulated sugar
1/2 tsp. cinnamon
1/2 stick butter
1/4 c. (heaping) brown sugar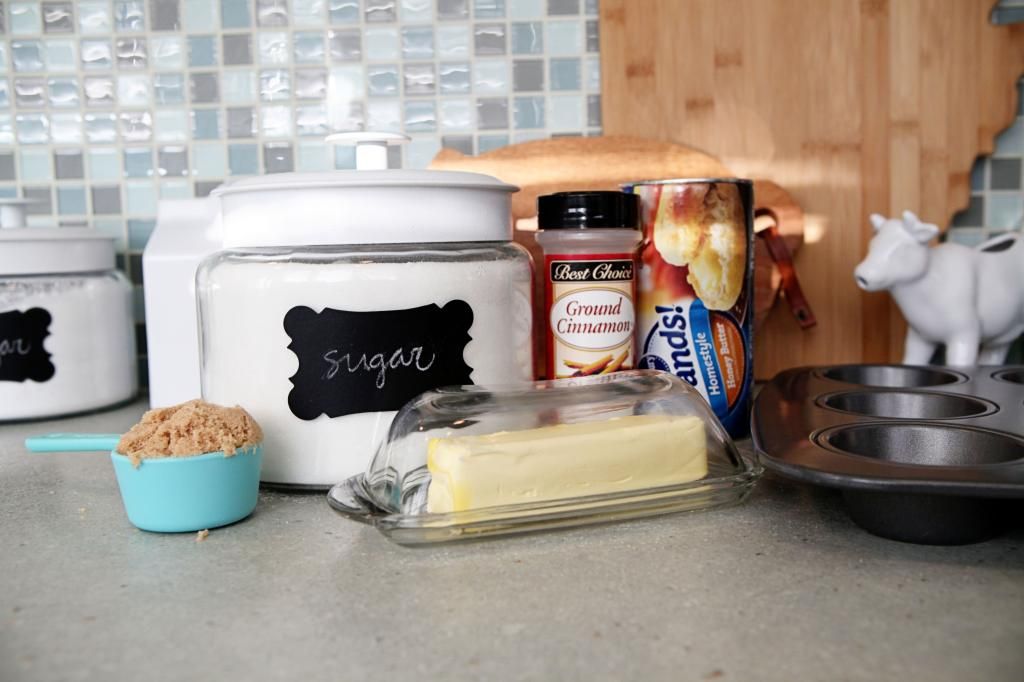 Preheat oven to 350°. Spray 8 cups of a muffin pan with nonstick spray. Cut each biscuit into fourths.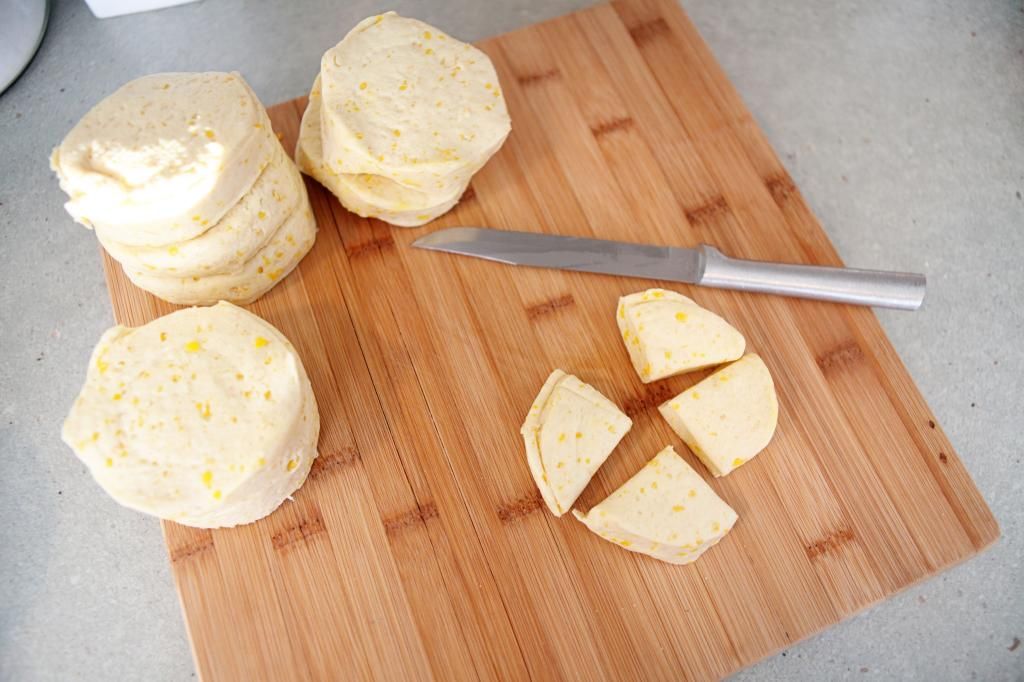 Mix cinnamon and granulated sugar in a medium bowl. Roll quartered biscuits in the sugar/cinnamon mixture. Place four pieces in each muffin cup.
Melt the butter and mix with brown sugar. Pour 1 tablespoon over each "muffin".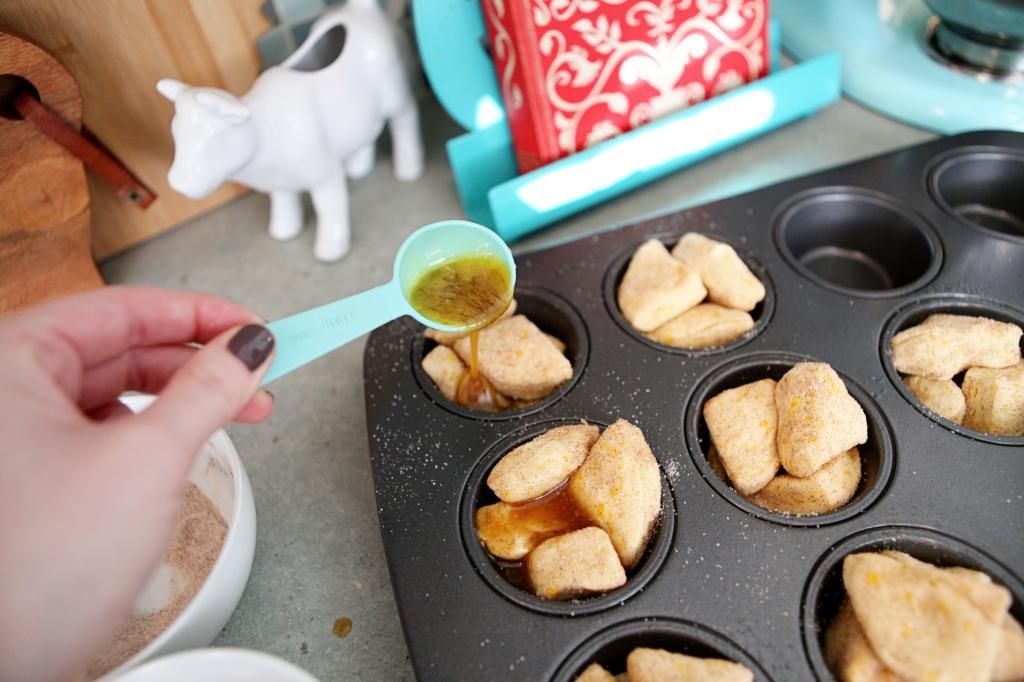 Bake for 13-15 minutes.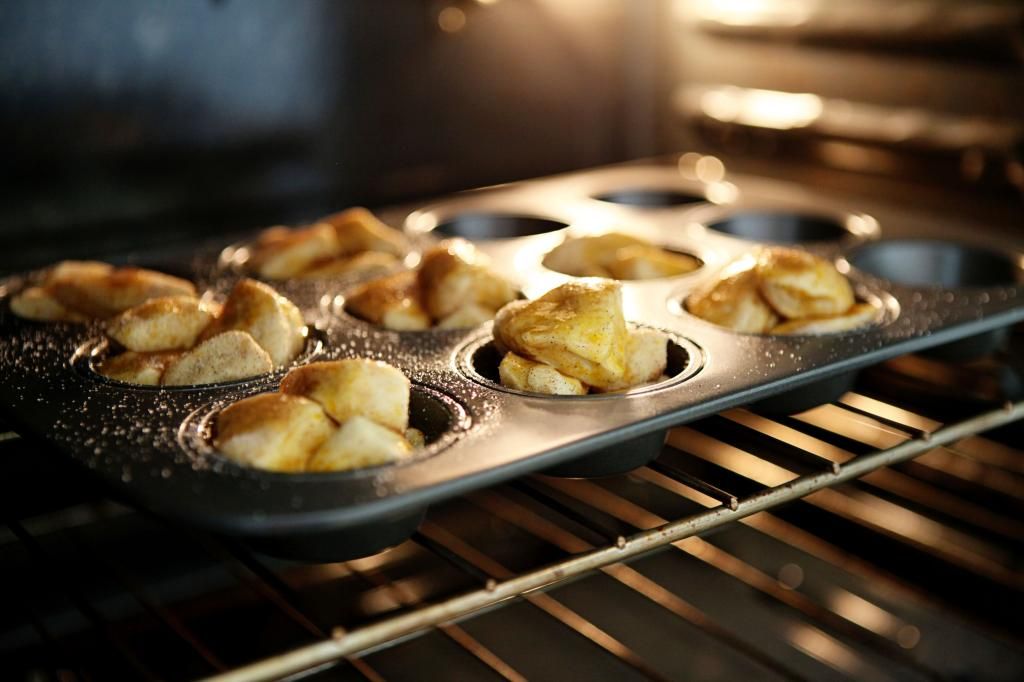 Enjoy with a big glass of milk.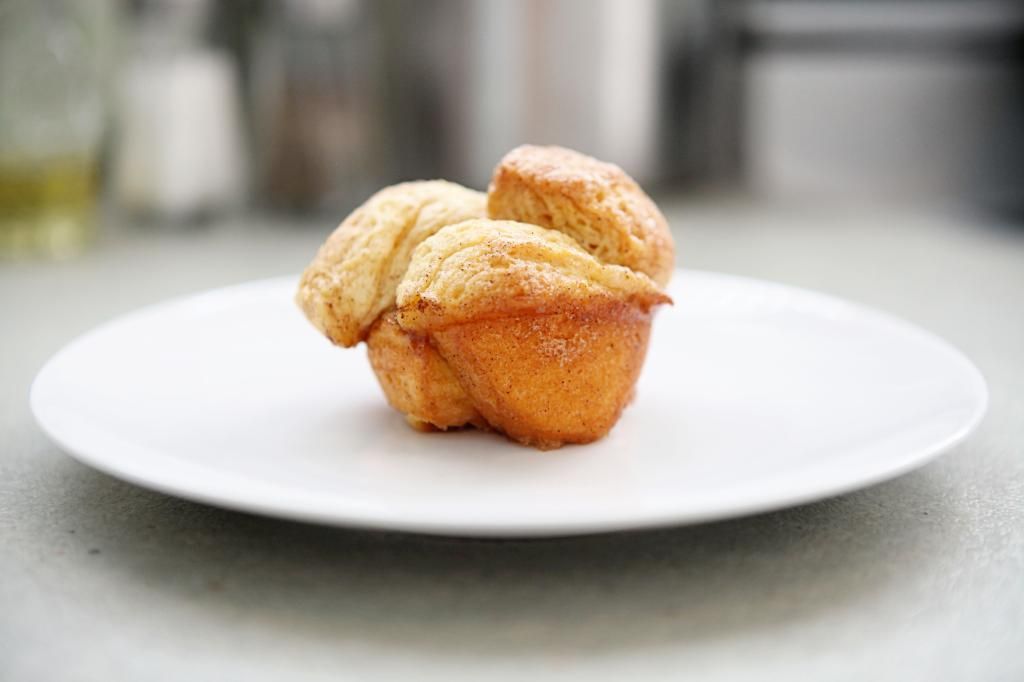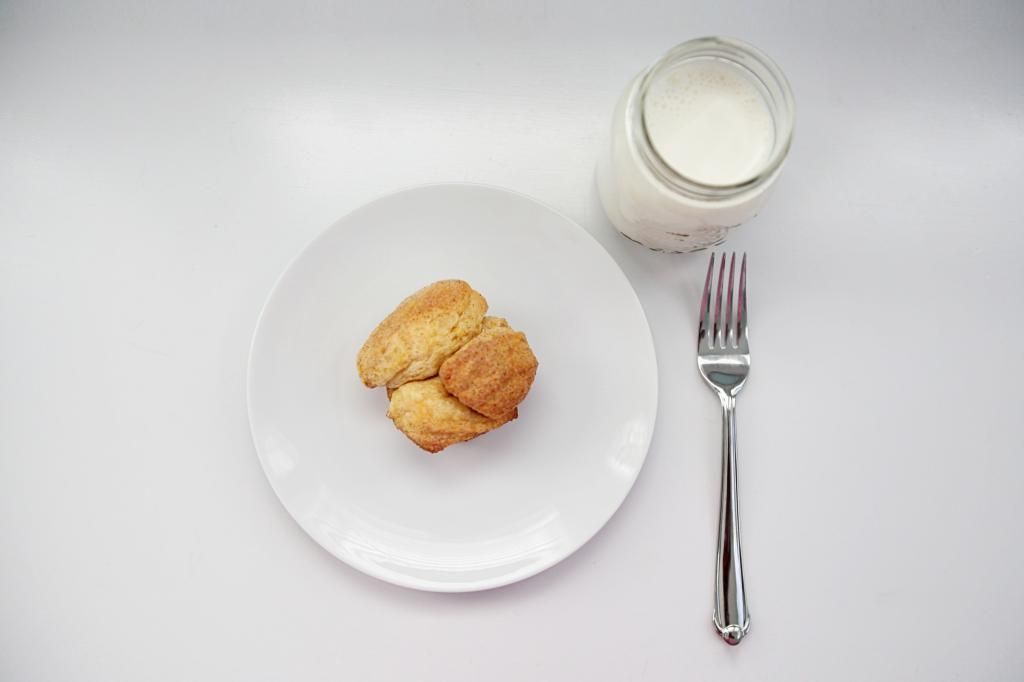 And don't be fooled. I eat two of these babies at a time.
Tips:
*The baking time seems to vary each time on these. I set my first timer for 13 minutes, and then I set timers at 2 minute increments after that until the inside is done when I lift up on one of the pieces.
*Don't leave them to cool in the muffin tin. They get really sticky really fast, and this make them more difficult to get out of the tin.
*Don't make these for breakfast and then leave the dirty tin sitting in the kitchen all day while you shop at IKEA and have lunch with your guy. This stuff sets up like glue, y'all. You will regret it...especially if you have to hand wash dishes like this girl.
Now go get the stuff to make these, so you can have them for breakfast tomorrow!
xoxo,
Katie