Lately I have been doing a lot of dreaming. Don't get me wrong! I have so much to be thankful for! We have a cozy home, and I have a husband who lets me do whatever I want to it [Thank you, mister]. I have a fun job that has taught me new skills and brought me friendships that I never could have imagined. I belong to a wonderful church where I leave uplifted every week. I have a fabulously not-so-fabulous life, and this only makes me more excited to dream about all the future may hold for us. Some of the things I see when dreaming of our future together are:
making a new-to-us home together in the country-I dream of a big garden and hearing nothing but crickets in our back yard
chickens in the yard-I really want chickens and fresh eggs...preferably in an adorable coop.
kiddos running barefoot-though we aren't quite ready for this step I look forward to dirty little feet and giggles running about
fresh wildflowers on the table...picked from our backyard
my guy having a "9-5:00" kind of job so that we can spend every weeknight and every weekend making memories
finding a place with my creative endeavors where I no longer seek the praise of others but am satisfied with myself
Some people might not consider these "big" dreams, but they are mine. Every now and then I think about how I could have chosen a different major and have a "real" job. But then I snap out of it and realize that I am right where I am supposed to be. I am not a "real" job kind of girl. My dreams have never been to have a demanding corporate job. For some time now I have envisioned me staying home to raise a family, and I am so thankful for a husband who is supportive of that dream. I am also thankful for the skills that I developed in college that continue to fuel my creative drive, and I look forward to finding out where this leads me in the future.
It is dreaming about the future and reminding ourselves of our currents blessings that helps us through the less than desirable seasons in life. As I struggle to get everything done at home, I am thankful for that home and for a gratifying job with a boss whom I love wholeheartedly. When the mister and I are only able to greet each other in passing [our work schedules are often perfect opposites], I am thankful for a hardworking husband who is willing to sacrifice in order to better provide for our future. When I feel overwhelmed I remind myself that my worries are few. We have so much to look forward to, but we also have much to be thankful for in the present. It is easy to get overwhelmed and feel like it is all a waiting game, but [just like we discussed in Sunday school class today], God is at work even in conflict or difficult times. We just don't always see it until the struggle is over. I know He is preparing us for something great, and I am super pumped for it.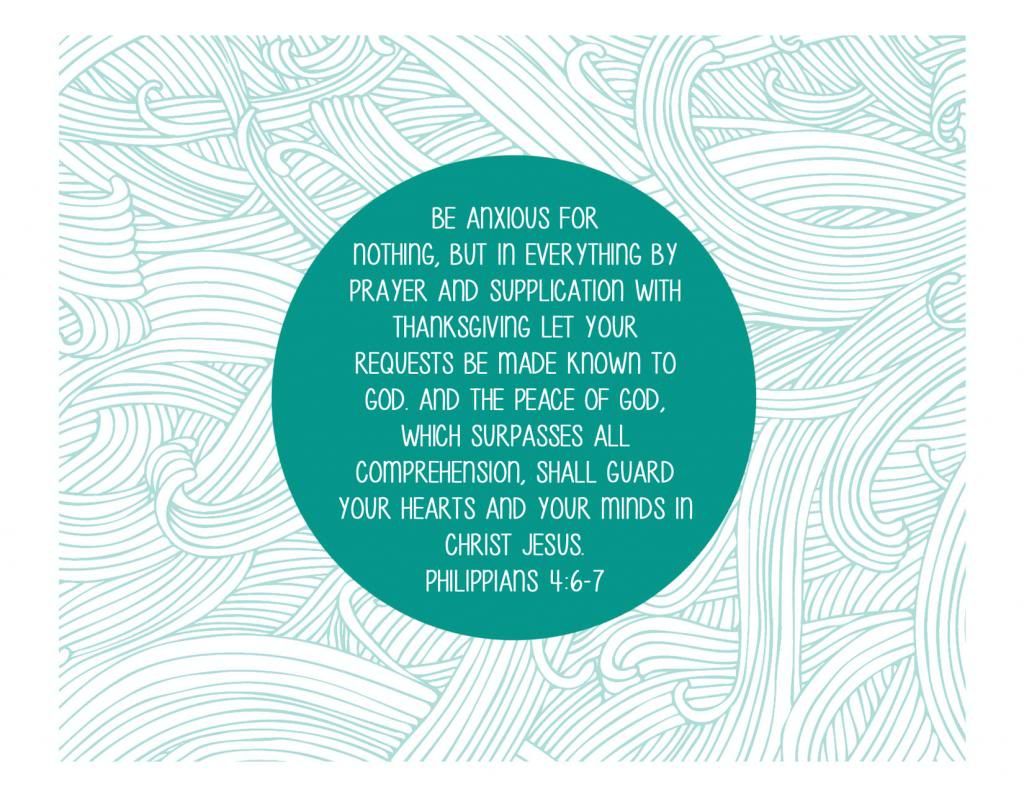 [I made this free printable to share. Just click the image, download, save, and print!]
All this dreaming and waiting and hurrying and trying to be thankful are things I have been dealing with all week, and I am celebrating today that I feel more peaceful about it all than I have in some time. My mister is at work, and I miss him. I still have tons of unfinished projects, and there is dirt in every corner of my house right now. But getting down to basics, we are blessed. The rest is just clutter in our lives, and this week I will try to be thankful for it all.
xoxo,
Katie